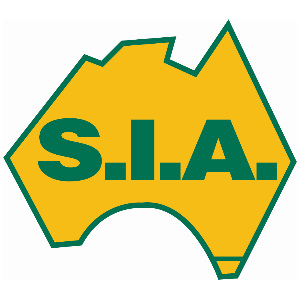 Thursday 14 July 2016 to Friday 16 September 2016
Seminar / Conference
West Adelaide Football Club Function Room 57 Milner Road, Richmond
August 2016 marks the 70th Anniversary of the FIRST ever Australian Safety Conference, which was held here in Adelaide.
In 1946 there were no workplace safety laws as we know them today, there were limited Australian Standards to provide direction and guidance and a safety advisor/coordinator/manager was unheard of. The 1946 conference was a "call to arms" to address the rising toll of safety-related injuries and fatalities. How far have we really progressed in 70 years? Are we still concerned about the same issues? Come along and find out. The Safety Institute of Australia (SA Branch) is proud to present a series of three afternoon seminars based on the topic areas presented in 1946 – but with a 2016 relevance.
SIA Members per seminar $40 + GST
SIA Members 3 Seminars $100 + GST
Non-Members per seminar $70 + GST
Non-Members 3 Seminars $180 + GST
NB - all enquiries should be directed to the Safety Institute of Australia using the links below.
SEMINAR ONE: Home and Community Safety
Date: Thursday 14th July, 2016
Time: 2:00pm onwards
Venue: West Adelaide Football Club – Function Room, 57 Milner Road, Richmond
(Drinks and finger food will be provided, for those choosing to to stay on and network with other attendees.)
This seminar will cover:
• Safety in Health Care – Peter Pollnitz, SA Health and Ingrid Ormay , SafeWork SA
• Managing safety in Community Events – Tom Kimber, Adelaide Oval
• Working Safely with the Community – Sean Faulkner and Alan Jackson, SA Local Government
• Safe Working with Disabilities – Tricia Gilroy, Bedford Industries
Click here to register
________________________________________
SEMINAR TWO: Emergency Management
Date: Thursday 18th August, 2016
Time: 2:00pm onwards
Venue: West Adelaide Football Club – Function Room, 57 Milner Road, Richmond
(Drinks and finger food will be provided, for those choosing to to stay on and network with other attendees.)
This seminar will cover:
• Keeping workers safe in a crisis - SAPOL
• Emergency Communications
• Management of Volunteers in Emergency organisations - SLSA
Click here to register
________________________________________
SEMINAR THREE: Industrial Safety
Date: Friday 16th September, 2016
Time: 2:00pm onwards
Venue: West Adelaide Football Club – Function Room, 57 Milner Road, Richmond
Following this seminar, we invites attendees to stay on for the SA Branch Annual Dinner and awards presentation. This includes a 2 course meal, which will commence at 6:45pm -10:00pm This seminar will cover:
• Case Studies – presentations of successful solutions to industrial safety issues
• Advances in technology – the future of workplace safety
• Emerging Industries – challenges and opportunities
Click here to register